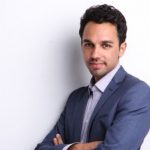 Rohan Pankhania-Macdonald
Biography
Rohan is Paris-based policy generalist and yoga teacher with interests and experience in international affairs, strategic foresight, civilian aviation, multilateralism and humanitarian action. As Junior researcher at SOIF, his work covers several areas, primarily horizon scanning, and research into the future of skills and education.
He has experience of various multilateral policymaking spaces having worked previously with the OECD, Development Cooperation Directorate in Paris, the Australian Permanent Delegation to the United Nations in New York and the Secretariat of the Pacific Community in Suva, Fiji. He guides a weekly class in integral yoga and meditation, inspired in the firm belief that people perform better in their professional spheres when given a chance to recharge their batteries and practice mindfulness.
Rohan has a MSc in International Public Management and a Professional Certificate in Managerial Aptitudes from the Paris School of International Affairs at Sciences-Po, Paris. He has a bachelors degree from the University of Sydney where he graduated with First Class Honours from the School of Government and International Relations. He also has a Diploma of Yoga Instruction from an Australian government recognised training institute.
Stay in touch
Sign up for our latest news, thinking, retreats and more.