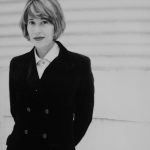 Biography
Regina Joseph is the founder of Sibylink, an international consultancy based in The Hague and New York devoted to providing strategic foresight on global issues through forecasting tournaments, futures-oriented analysis, training coursework and digital solutions development. In November 2016, Joseph launched the world's first cross-agency forecasting tournament for The Netherlands as part of Sibylink's proprietary strategic foresight training program, thus adding to forecasting tournaments Joseph has already devised and launched for the Organization for Security and Cooperation in Europe (OSCE), among others. Joseph is also co-founder of Pytho, a New York-based decision-science consultancy, which builds digital tools like NEUERTM, a quantified structural analytic technique she invented and on which she has a patent pending.
Joseph is a member of the faculty at New York University's Center for Global Affairs' Masters program, where, as Futures Fellow, she launched a Futures Lab in 2015. Joseph works closely with IBM Watson, and at NYU, she developed the school's first courses in teaching cognitive computing to non-computer scientists. As part of her work, Joseph is using the IBM Watson supercomputer to deliver the first cognitive computing applications around matters of geopolitics and security.
Joseph is a Good Judgment Superforecaster and was a Senior Consultant on the research team on the IARPA-funded Good Judgment Project.  She has worked as a Senior Research Fellow, Future Security Foresight for the Clingendael Institute, a think tank based in The Hague, The Netherlands and continues to produce futures-based assessments for both the public and private sector. The organizations she has advised and trained include the Netherlands' Ministry of Foreign Affairs, the Netherlands Ministry of Security and Justice, the OSCE, NATO and the UN, among others. In her career, Joseph has been recognized as both a pioneer and thought leader in both the analog and digital world: she was the founder and editor-in-chief of Blender, the world's first digital magazine (delivered on CD-ROM disc); she has produced many technical firsts in the field of digital media and telecommunications; and she has also held numerous positions as a journalist and editor for traditional media companies ranging from Forbes, to Hearst to Time Warner.
She continues to contribute to a variety of publications and media outlets, including the International Relations & Security Network at ETH-Zurich, Foreign Policy, Reuters and many others. Joseph is a Thomas J. Watson Fellow and she received her B.A. from Hamilton College in English with highest honors (magna cum laude; Phi Beta Kappa), and her Masters degree (M. Sci) in International Relations from New York University.
Featured publications
Stay in touch
Sign up for our latest news, thinking, retreats and more.